COVID-19
COVID-19
The New Zealand government website provides information on COVID-19 (novel coronavirus) including health, travel, education, business and community issues. Healthline can be contacted on 0800 358 5453.
NZPB update - 26 March 2020
The New Zealand Parole Board (NZPB) is making further changes to its operations, now that the country is in COVID-19 alert level 4.
The Board is being guided by section 13A of the Parole Act, which governs procedures during an epidemic. This allows for parole consideration on paper, without the offender appearing in person.
Four experienced parole convenors are now individually responsible for all decisions of the Board. Led by the NZPB chairperson, Sir Ron Young, the group comprises Alan Ritchie, Neville Trendle, and Kathryn Snook.
"This is the first time the Board has ever operated in this way. The Parole Act requires the Board to keep functioning, despite the extraordinary circumstances, and access to justice must be maintained," said Sir Ron.
Despite the change of procedure, the Board is continuing to take submissions as best it can.
Prisoners will be teleconferenced to a parole convenor at the scheduled time their case is to be considered. Their lawyer can also dial in. As well, a form is available for prisoners to summarise their situation for the Board in writing. Registered victims are able to provide their submissions via email.
"The Board has no legal power to simply release prisoners due to COVID-19. Throughout this time, as always, the Board must use its normal legal test to determine parole – that is, whether an offender poses an undue risk to the safety of the community," said Sir Ron.
"Public safety remains the Board's paramount consideration in every case," said Sir Ron.
---
NZPB update - 18 March 2020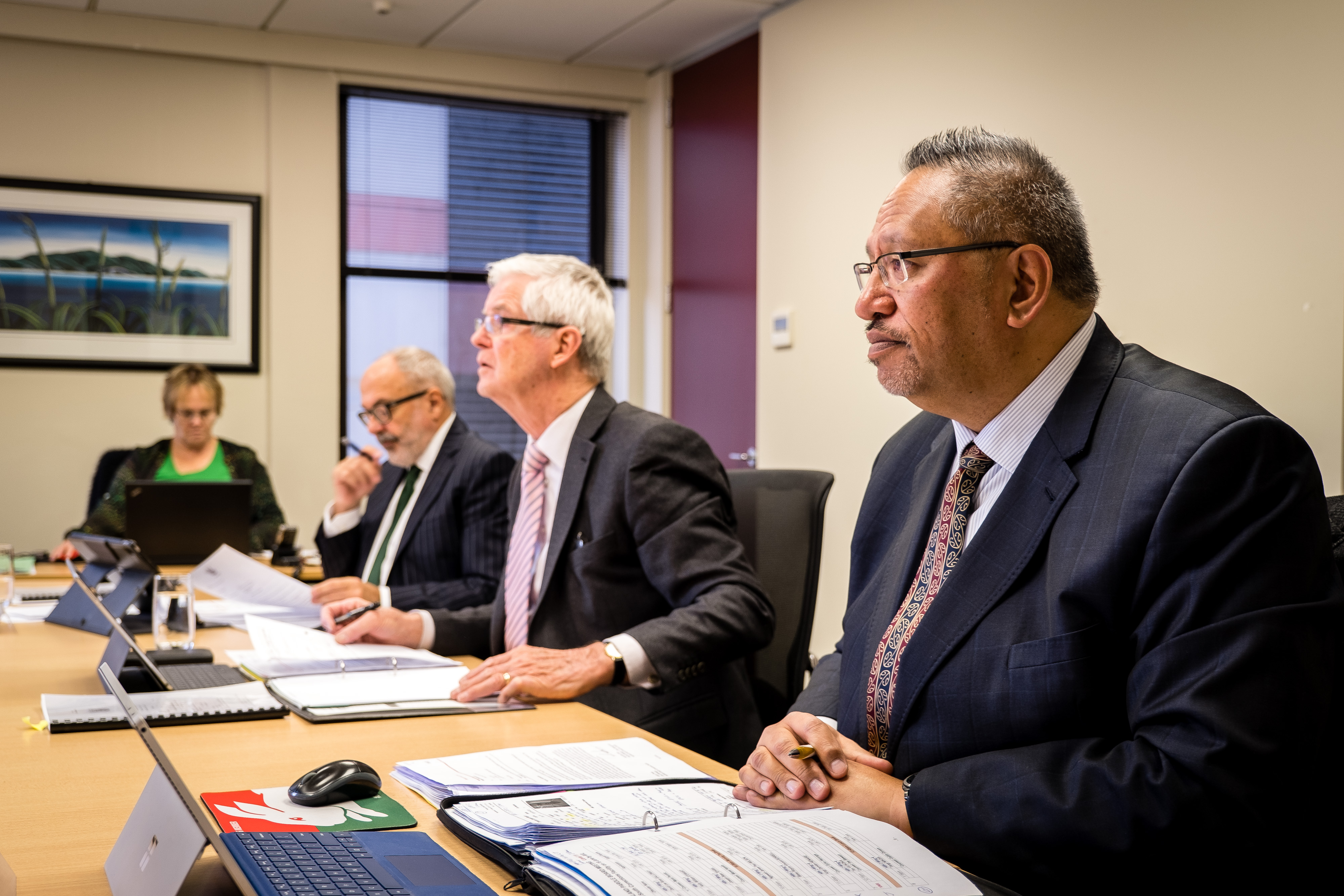 All hearings of the New Zealand Parole Board will be held by video-link from Thursday 19 March, due to the ongoing COVID-19 (coronavirus) situation.
This is a precautionary measure, which expands on the Board's existing use of video conferencing for about half of its hearings.
The New Zealand Parole Board chairperson, Sir Ron Young, has directed the temporary change to keep all participants in the parole process safe.
"Partly this is about limiting the travel required of the Board's members and administrative staff. But it is also a proactive, preventative step to support the Department of Corrections to keep coronavirus out of prisons," said Sir Ron.
Video links will also be used for victim meetings with the Board until further notice. These meetings are usually held away from prisons, in a nearby town or city.
Any registered victim booked to meet with the Board in the coming weeks will be contacted about their arrangements.
"Above all, we are taking these steps in the interests of preserving access to justice for all," said Sir Ron.
"In advance, I want to thank everyone involved in the parole process for their patience and understanding while we work to rearrange these logistics in the coming weeks," he said.
"We will be constantly reviewing this plan, and aim to return to business as usual as soon as possible," said Sir Ron.